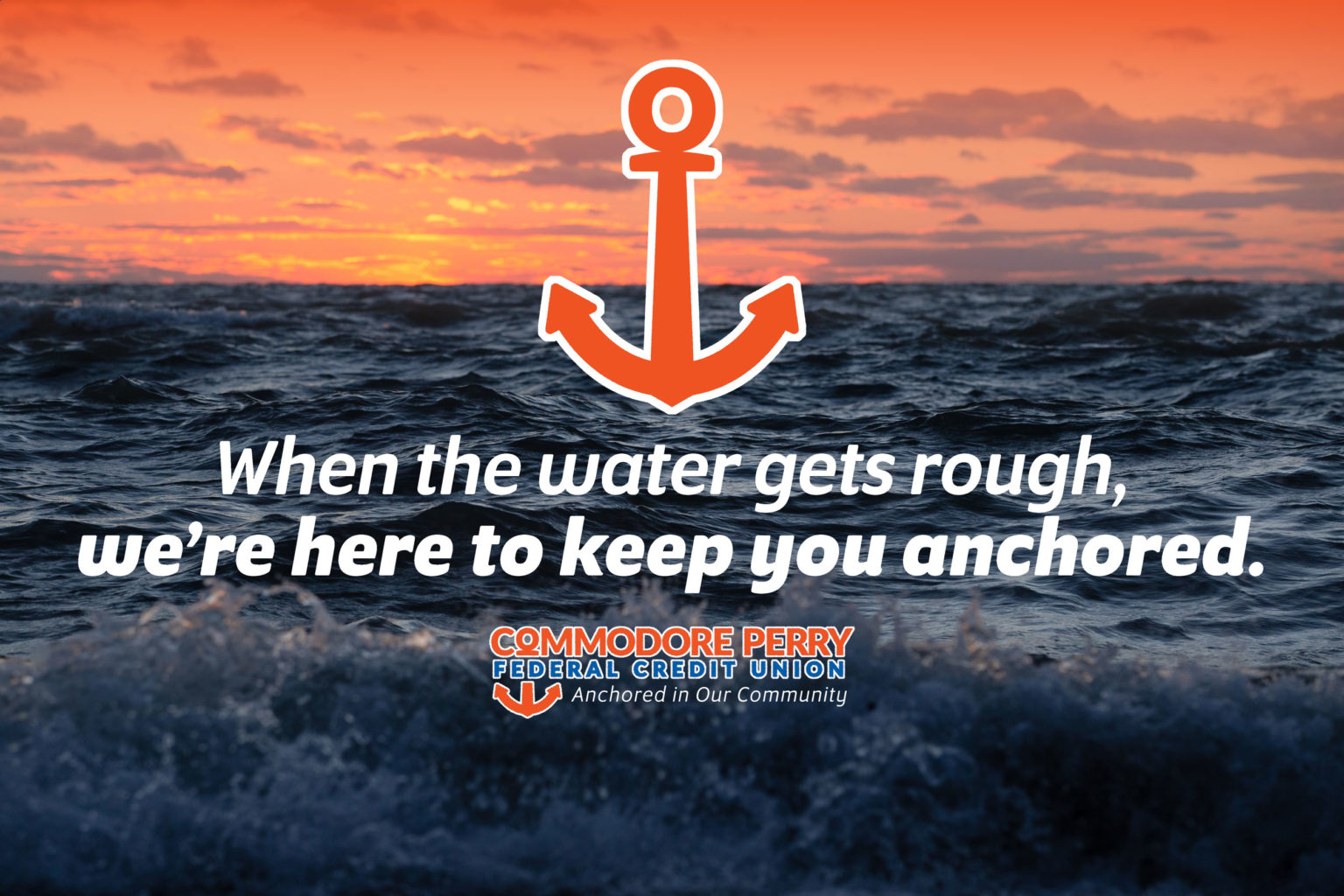 BOSS Program
Our free financial counseling program, ready to start whenever you are! Our dedicated Financial Coach will help you set your financial goals and achieve them.
MEMBER SUCCESS STORY: MATTHEW.
Commodore Perry's BOSS Program has helped Matthew change his mindset and habits when it comes to saving and budgeting. With the help of his financial coach, he was able to set and use a budget, build a rainy day savings funds, and even raise his credit score within six months of starting the program.
Local Resource Assistance
Our service doesn't stop at the branch. Commodore Perry remains #AnchoredinOurCommunity by creating strong community partnerships with local service agencies. Let a member of our team assist you in finding resources available to help in any situation.
Skip a Payment
Now available year-round, you have the option to skip your loan payment whenever you need to for a small fee.
Debit Card Round Up
Save with every swipe, without even thinking about it! When you enroll in this program, all of your debit card purchases are rounded up to the next whole dollar and the change is deposited in to your savings account.
Free Checking
When we say free, we mean it! No monthly account maintenance fees, no cost to open, and no cost for using your debit card or writing checks. We even issue debit cards in-branch the same day.
Same-Day Overdraft Fee Return
If you use your overdraft and incur a fee, make a deposit to get your account in good standing on the same day and we will reverse the overdraft fees!
Mobile Deposit
Skip a trip to the branch and save on gas! Deposit any check right from your smartphone by snapping a few pictures. We'll approve and post it directly to your account.
Mobile & Online Banking
Bank anywhere, anytime with our Mobile Banking app from your smartphone or Online Banking from your desktop computer. Check balances and view recent transactions, make loan or credit card payments, and more!
A2A & P2P
Account-to-Account (A2A) services allow you to register and transfer to accounts you own outside of Commodore Perry. Person-to-Person (P2P) allows you to transfer from your account to another Commodore Perry member.
Early Pay
Get eligible pending deposits posted to your account up to two days earlier! This can be accessed from Online Banking or the Mobile App as long as your ACH deposit has been received and is showing pending in our system.
Christmas Club Accounts
Get ahead on holiday savings throughout the year with our Christmas Club. Funds are held in this account all year until November 1. Paired it with automatic transfers to make saving for the holidays even easier!
Love My Credit Union Rewards
Get access to exclusive savings and rewards just for being a credit union member. Save on travel, hotels, shopping, entertainment, and more!
Consumer Loan Protection
Plan for the unexpected. Add on Debt Protection, Guaranteed Asset Protection (GAP), or Mechanical Repair Coverage (MRC) Insurance to your loan to protect you in case of emergency.
Mortgages & More
We have options for everyone, including nontraditional mortgages, home equity lines of credit (HELOCs), construction loans, and more!