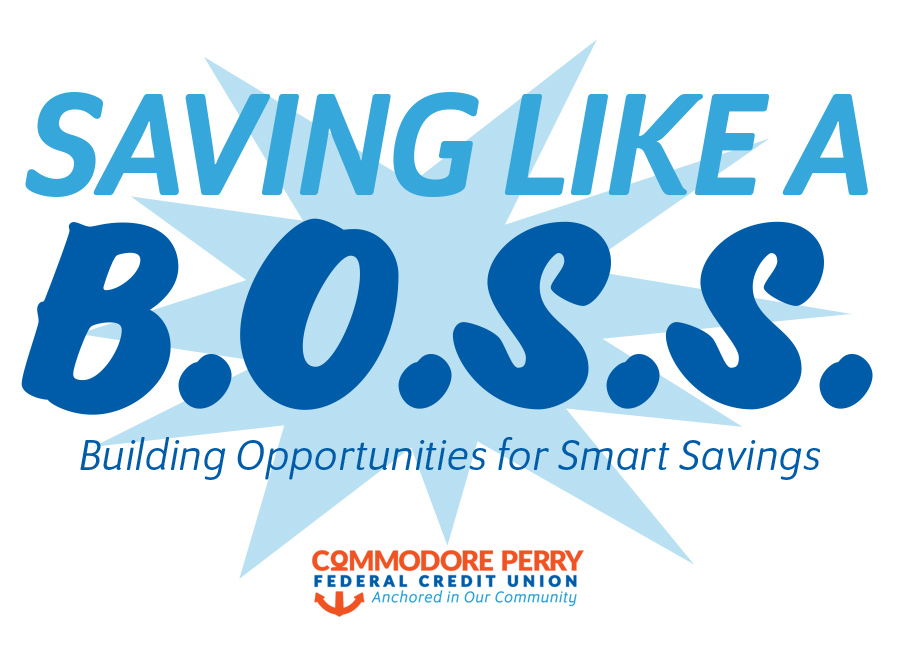 B.O.S.S. up and learn how to:
Raise your credit score
Budget
Pay off debt
Qualify for loans
Save more money
With the B.O.S.S. program at Commodore Perry Federal Credit Union!
Talking about money can be a little intimidating, overwhelming, and maybe even a little scary. It doesn't have to be that way! We want everyone to have the opportunity to feel empowered and confident in making financial decisions, because these decisions can have the biggest impact on our lives. We want you to have the tools and knowledge to make the best choices about your money, like a BOSS!
If you want to improve your credit, save more money, and improve your financial situation, here is your sign; your time is now. We'll be here every step of the way to cheer you on and help guide you to success.
How the program works
Set goals. After you sign up, you'll work to decide what's important to you and what you would like to achieve through the program.
Create an action plan. We'll help you break down the goals you want to achieve into smaller pieces that you can tackle one at a time.
B.O.S.S. up! We'll be there to help you and remind you of important objectives along the way as you complete the program and crush your goals.
You can choose to start the program virtually or meet with your financial counselor in person at our branches.
Enroll in the B.O.S.S. Program Today!
Questions about the program?
Text BOSS to 419-898-3366 (yes! our landline phone numbers accept text messages)
Or reach out to a member of our team during our regular business hours at any of the following phone numbers:
Oak Harbor: 419-898-3366
Port Clinton: 419-734-4419
Elmore: 419-863-0377
You can also email us at [email protected] or send us a message on Facebook.